A Confederacy of Dunces is a humor, comedy, picaresque, and tragicomedy novel written by John Kennedy Toole. The book was a cult classic and was published after the death of the author. It earned a posthumous Pulitzer Prize for Fiction in 1981.
The main character Ignatius J. Reilly is an educated yet sloth-like 30-year-old living with his mother in the Uptown neighborhood of New Orleans. In his quest for employment, he has various adventures with French Quarter characters. You can also check The Neon Bible from the author. He has no other audiobook besides these two.
Barrett Whitener is the narrator of this audiobook. He has hit the right note most of the time. He can catch every nuance of the author.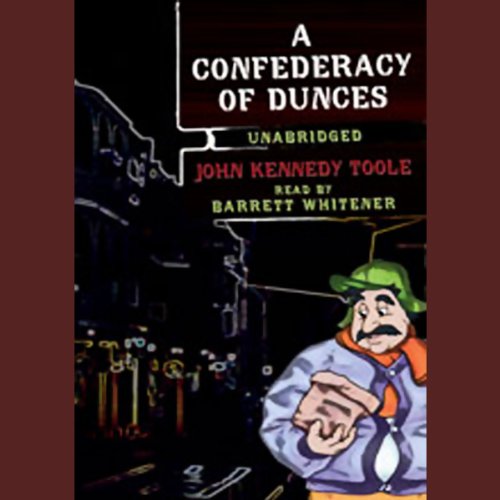 Ignatius Jacques Reilly is an eccentric, creative, idealistic man, sometimes to the point of delusion. He has a lack of appreciation for modernity, particularly pop culture. He goes to the movies to mock the lack of theology and geometry. He prefers the philosophy of the Middle Ages. For him, that was a simpler time.
He believes that his failings are the work of a higher power and that he doesn't belong in this world. One thing is true that when a real genius appears in the world, he can be spotted by this sign, that the dunces are all in confederacy against him.
This is one of those special books that touch you like no other. It was rejected by dozens of publishers and it led to the suicide of the author. It is the character study of a middle-aged man just about to get a job. It is an extremely funny book that happens to be intertwined with a real-life tragedy.
Full Audiobook