American Operator is chapter four of the Tier One novel series. It is written by Brian Andrews and coauthored by Jeffrey Wilson. Brian is a veteran of the US Navy. He is also a writer of high-tech thrillers. His writing partner for this one and a few other novels is Jeffrey Wilson. He has given award winning supernatural thrillers. Sons of Valor is another book that these two writers have written together. Another worth mentioning book from the two authors is War Shadows.
The narration of this novel is done by Ray Porter. He narrated this book flawlessly which made the characters larger than life and extremely lovable by the audience.
The story starts with the mentioning of a devastating attack in Ankara. This attack left the US envoy to Turkey dead and Amanda Allen, his chief of staff been abducted by the terrorists. But, Amanda is no ordinary diplomat at all. She was an undercover CIA agent. The President of the USA and the DNI referred to the premier black-ops task force of America, Ember.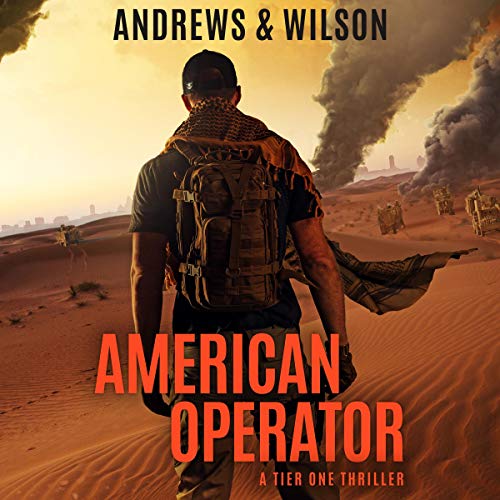 John Dempsey, the ex-Tier One Navy SEAL was the deadly weapon associated with the task force. He was called upon for help. To find the whereabouts of Amanda, Ember got embedded with the most devastating battlefield in the world. It was in Syria. Dempsey there had absolutely no backup when all of the communications got jeopardized due to the attack on Turkey. It was just a lone shadow warrior who was racing against time for the sake of rescuing Allen from the terrorists.
American Operator is an excellent military/ espionage book. A great thing about these books in the series is that you could consider them as standalone chapters. However, going through the previous books would help you with character development.
Full Audiobook