Two writers have joined hands to create this book so it can be taken as a joint venture of Greer Hendricks and Sarah Pekkanen. The Wife Between Us provided these authors the much needed fame and You Are Not Alone cannot be left behind either. This is once again a thriller linked to psychology. Jessica Farris was in need of money and she was looking for an easy way to earn money.
Signing up for the psychology study of Dr. Shields was the right idea for her because all she has to do is to answer a few questions and then take the money afterward. It was also guaranteed that her name will never show up in any of the records.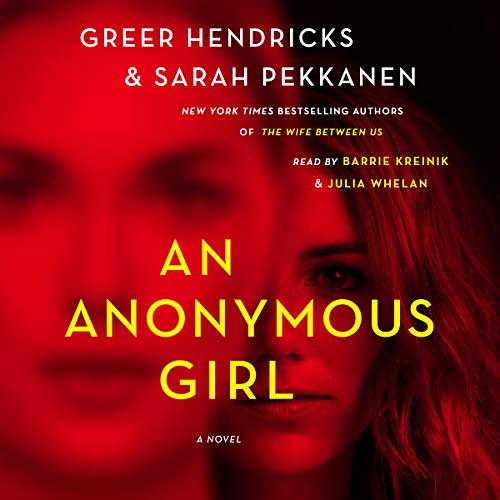 Thus the case study began in which the first question rocked Jessica but she thought that she would be able to tackle the next questions after all these were only questions and nothing else. Quickly Jessica felt that Dr. Sheilds was controlling everything as he was the one who was telling her what to do and what to wear. It was odd but she was obeying him without any questions asked and it seemed that he was in control of her mind and body.
The questions kept on becoming more pinching and Jessica just wanted to get out of that mess but she was not in control anymore. Julia Whelan and Barrie Kreinik have narrated the story in a fascinating way and the two have really enjoyed narrating this one which depended a lot on their narration. The emotions are conveyed through the narrators here so their roles cannot be sidelined at any stage.
Full Audiobook