Carolyn McCormick is the official narrator of the story but the author Jeff VanderMeer has added a narrator in the story as well i.e a character that is telling us everything. At first, the book tells us about the mysterious area that is given the name Area X by people all around the world.
Over the years many people have tried to explore this mysterious sector on an island but none has survived to tell the tale. People have tried to visit this area in the form of teams and on all occasions, these teams have died in one way or the other.
 On some occasions, the team members just killed one another and there was also a time when all the crew members died because of cancer. Going insane is a kind of routine for the visitors after which they die in the coming days. It's time for the twelfth expedition and this time four women are selected for the mission.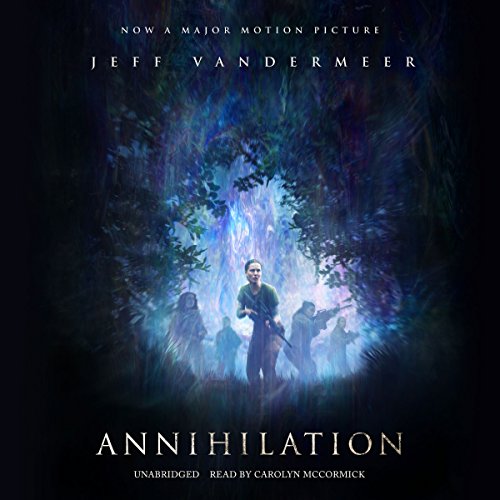 These four women are experts in different fields and they are asked to collect information regarding Area X. Together they form an excellent group but all of them are hiding something from the rest which makes the story interesting.
Also when they reach the place they found strange things which they never expected in life. Together the four teammates try to keep their senses and they are planning to get out of this mission alive. Area X could be a better choice because this book has all three parts of this trilogy.
After the trilogy, Borne can be started which is written by the same author and has the same ingredients added in a different storyline.
Full Audiobook