Battlefront II is a space opera, science fiction, war story, thriller, and adventure fiction novel penned by Christie Golden. It is set in the Star Wars Universe; specifically, it is the 24th book. The story is set after the events of Star Wars: Ep IV.
This novel follows Iden Versio, the protagonist of the Star Wars Battlefront. The rebellion may have heroes like Luke Skywalker and Jyn Erso, whereas the Empire has Inferno Squad. This book tells everything from the creation of the Inferno Squad to their early missions.
If you want more from the author, consider reading Randomize. You can also listen to From a Certain Point of View (Star Wars).
Janina Gavankar is the narrator of this book. She does an admirable job of reading the story but her dialogue pattern goes up and down. Sometimes, she sounds quite robotic. It takes the audience out of the magic of the story.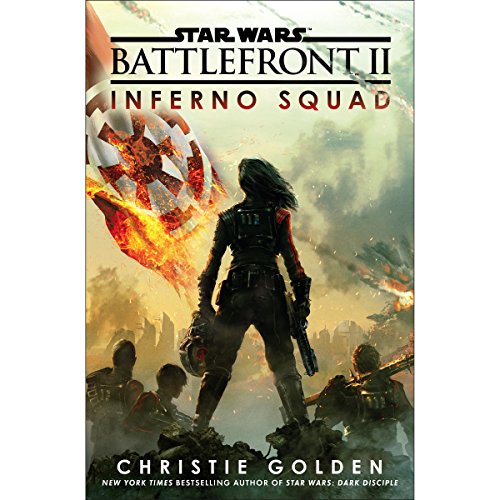 After the theft of the Death Star plans and the destruction of the battle station, the Empire is left with no choice but to be on the defensive. In response to this defeat, they have authorized the formation of Inferno Squad, an elite team of soldiers whose mission is to eliminate and infiltrate the remnants of Saw Gerrera's Partisans.
The Partisans have continued the legacy of their leader after his death. They want to thwart the Empire at all costs. Now, Inferno Squad must prove their worth as the best of the best in a battle against the Partisans.
Much of the novel is spent trying to build Inferno Squad as sympathetic imperials on a dire mission. A slow burn isn't a bad thing but if the author fails to connect the main characters with the audience, does it matter?
Full Audiobook