Before the Storm is a fantasy and high fantasy fiction, a New York Times bestseller, and the 23rd book of the World of Warcraft series written by Christie Golden. If you want to read a Star Wars story, consider Star Wars: Fate of the Jedi: Ascension. Other than that, you can check out World of Warcraft: Arthas – Rise of the Lich King.
The narrator Josh Keaton should be commended for his efforts to lift this book. He is one of the shining spots of the audiobook.
Azeroth is dying while the Horde and the Alliance defeated the demonic Burning Legion. But a dire catastrophe is brewing deep under the surface of the world. Azeroth has a deep mortal wound in the heart, struck by the sword of fallen titan Sargeras as an act of cruelty.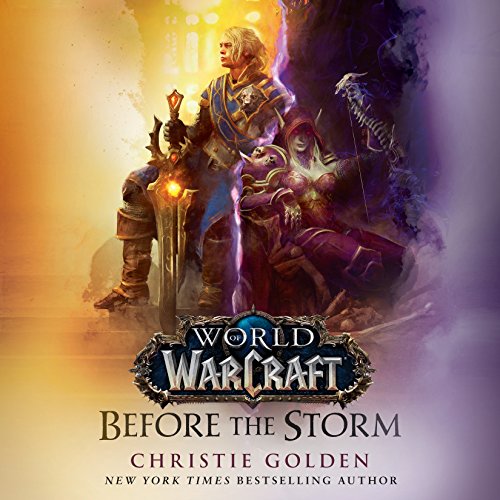 .
There is little time to rebuild and even less time to mourn what was lost for Anduin Wrynn and Sylvanas Windrunner. Azeroth's wound has revealed a material known as Azerite that could be dangerous in the wrong hands.
The Alliance and Horde forces make haste to uncover the secrets of Azerite and safeguard the wounded world. Anduin wants to forge a lasting peace but he has to win the trust of Sylvanas. Like always, the Dark Lady has plans for herself.
Generations of hatred and bloodshed must be brought to an end if they hope to forge everlasting peace. But for peace, a war must be fought first.
This is one of the best novels of the series, and that is saying a lot. It has less action than some of the previous installments. It is a bit dry here and there. If you're used to all the action, you may not enjoy this book as much.
Full Audiobook