Bridge of Spies is a book on Cold War. It is written by Giles Whittell. He is an English journalist and writer who had worked as a correspondent for The Times in USA and Russia. Apart from the subject book, The Greatest Raid is another one from the author that you will like a lot, and that is also available on Audible.
The audio narration of Bridge of Spies is done by Jonathan Keeble. It was a great performance and it is always nice to hear the content of the author just as it was intended.
Who were those three men that the Soviet and the American superpowers had exchanged at the Glienicke Bridge and Checkpoint Charlie of Berlin? That was the case in the first and the most renowned prisoner exchange that happened between the West and East. This is the book that vividly traces their paths to that specific exchange of prisoners that happened on 10th February 1962. That was the time when their fate helped a lot in defining the conflicts and as well as the lethal traces of the most treacherous years of the Cold War.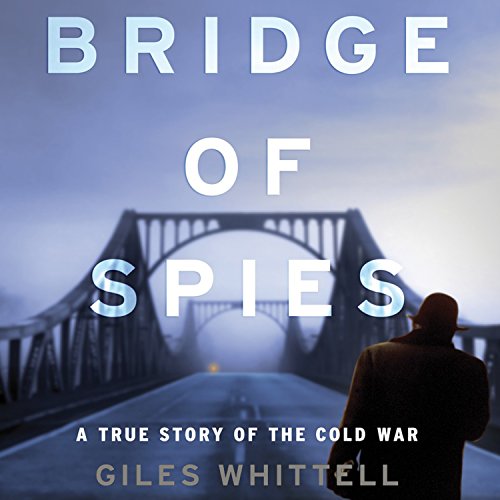 This book tells the true story of three extraordinary characters. One of them was William Fisher who was a British KGB agent. The second person was Gary Powers who was the American U-2 pilot. The third guy was Frederic Pryor who was a young graduate from the USA. All three of them became prisoners during the Cold War time.
If you are looking for something good and reliable in the era of the Cold War then Bridge of Spies is one of the better books available. It became even more wonderful with such excellent narration given. The content on the subject matter shared by the author is really solid and captivating.
Full Audiobook