Caliban's War is a space opera, adventure fiction, science fiction novel written by James S. A. Corey which is the pen name of authors Daniel Abraham and Ty Franck. It serves as the second book in the Expanse series. It is about a conflict in the solar system that involves an Asteroid Belt, Earth, and Mars. There are colonies of people living on asteroids, referred to as "Belters". Daniel is a writer with an extensive resume. His books have been nominated for the Hugo Award, the Locus Award, and the World Fantasy Award. This book is set eighteen months after the events of Leviathan Wakes. It is followed by Abaddon's Gate written by the same duo of authors.
The narration by Jefferson Mays is top-notch. He adds multiple levels to the characters and excitement of the novel.
We are not alone in the system as a Martian marine watches her platoon gets slaughtered by a monstrous supersoldier on Ganymede, the breadbasket of the outer planets. The politicians on Earth have been unable to prevent interplanetary war from affecting the Earth. Venus is wrecked by an alien protomolecule that threatens to spread out into the solar system.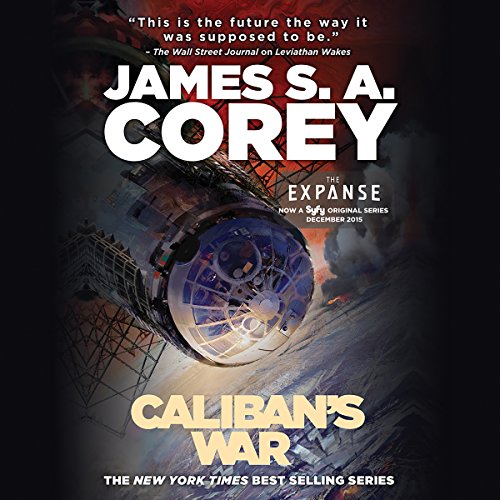 James Holden and his crew have been able to keep the peace for the Outer Planets Alliance in the wilderness of space. As they agree to help a scientist search for a missing child on Ganymede, they discover themselves to be the last hope to prevent an invasion that may have already begun.
This book mixes politics and science fiction interestingly and appealingly. It is a wonderful book and equally amazing addition to the series. If you liked the first one, you're bound to like this one.
Full Audiobook