Cell is a horror fiction, apocalyptic fiction, and psychological fiction novel written by Stephen King. The story follows a New England artist who struggles to reunite with his son after a signal broadcast over the global cell phone network that disrupts ordinary communication and turns the majority of his fellow humans into mindless animals.
King is the author of more than fifty books, all of which are international bestsellers. He has received uncountable awards, honors, and medals. Check out his novel The Institute. You can also give It a try.
The narrator Campbell Scott has done a great job with this audiobook. His interpretation of the characters is outstanding and he differentiates them just enough to make them distinguishable for the listener.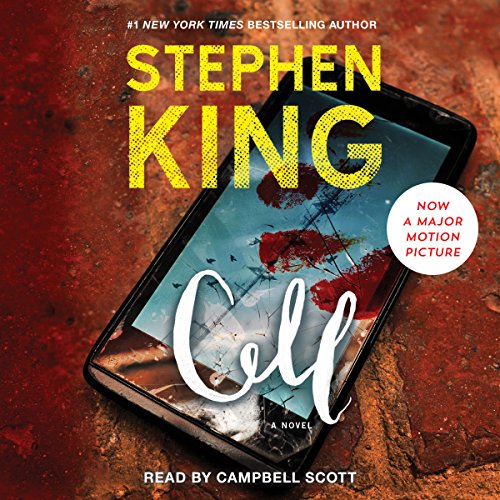 On October 1st, the stock market stands at 10,140. The planes are no time. Clayton Riddell is an artist from Maine. He has landed up a comic book deal that will enable him to support his family. Finally, he doesn't have to teach art, instead, he can make it. He's picked up some gifts for his long-suffering wife and his boy Johnny. He's feeling good about the future/
Then everything changes in an instant. It is a phenomenon known as The Pulse and it is the cause of global devastation. The delivery method is a cellphone. There are 193 million cell phones in the U.S. alone. Thus, humanity is trapped in civilization's darkest age instantly.
This is a wonderful book because it depicts the end of the world uniquely. There are zombie-like creatures that follow a hive mind directive. If you're a King's fan, you know what to expect. This one isn't for the faint-hearted or the squeamish.
Full Audiobook