Commonwealth is a domestic fiction standalone novel authored by Ann Patchett. The winner of the PEN/Faulkner Award and the Orange Prize tells us the intriguing story of a romance and how it changed the lives of two families. Do check out other works from the author, such as The Dutch House. You might also like Bel Canto.
Since the story takes place over fifty years with a full cast, it needs a capable voice actor to narrate it. That job has been adequately performed by Hope Davis. As time jumps back and forth, it can be hard to keep us with the characters. However, Hope has done a great job in easing our understanding.
The novel begins with an illicit kiss that leads to a mysterious affair. It destroys two marriages and causes familial relationships to be eroded. As the novel spans fifty years, we get to know the stories of six children and their disrupted lives. We also get to know how their lives are intertwined.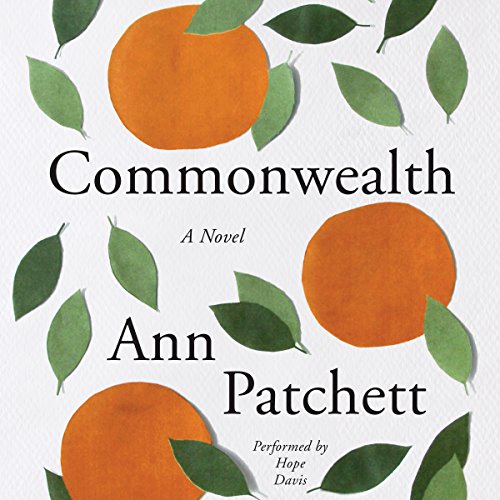 Bert Cousins shows up at Franny Keatring's christening party uninvited one Sunday afternoon. Before evening, he has kissed the mother of Franny – Beverly. This sets in motion the dissolution of two marriages and the mixing of two families. Thus, we get to know the tale of loss, guilt, and deep loyal connection that people share.
This book seems to be like a puzzle where the characters continuously move around. We see ourselves supporting them and then changing our opinion later. This novel makes it clear to us how little we know about ourselves, let alone other people. Finally, this book is a tender tale of the far-reaching power of love and the responsibility upon every one of us.
Full Audiobook