Commune: Book Two is an apocalyptic, dystopian fiction and science fiction book authored by Joshua Gayou. It is book 2 of the Commune Series. The audiobook won the 2019 Independent Audiobook Award Winner for Apocalyptica. If you've already read this book, make sure to give the fourth book a consideration, titled Commune: Book Three. However, if you're wholly unfamiliar with the series, you need to check out Commune so that you can also start your journey to this enthralling universe.
R.C. Bray is the commendable and trustworthy narrator of this book. He has done a great job with this series through his moving and remarkable performance. His accent, cadence, tone, and overall representation of characters are on point, to say the least.
Survival can or cannot be a lonely existence. The reality comes down to the question – What kind of world do you want to build. The survivors have settled in the mountains of Wyoming. They are fighting day-in and day-out to build a home for themselves in a nearly empty world. Scavenging is the short-term solution that seems to be getting them by for the time being.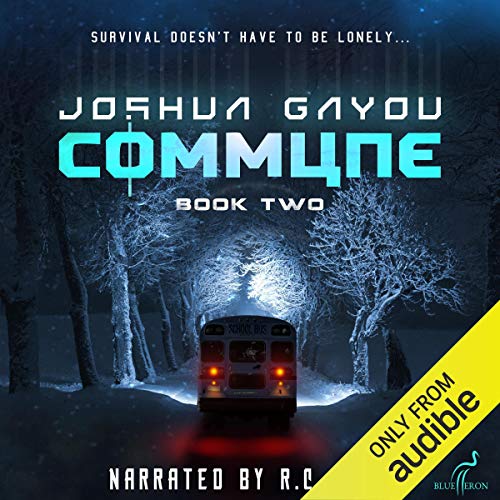 Unfortunately, they know it's only a matter of time before they run out of resources. They need to scramble to find sustainable means of production. The odds don't seem favorable for the handful of people in the mountains. As the events occur, things become worse. It starts to look like survival depends on how violent they are prepared to be.
Rarely is the second book as good or better than the first one, but this book is the exception. It presents a plausible storyline of what humanity could go through in a post-apocalyptic world.
Full Audiobook