Gillian Flynn is an American writer who is the author of 3 novels all of which have been adapted for the big screen or television. One of those novels is Dark Places, a mystery, and literary fiction book. The novel deals with an America of a few decades ago which was swept up by Satanic cult hysteria specifically in rural areas. It also highlights class issues and the immense poverty of the rural Americans of the time. The novel won the Dark Scribe Magazine's Black Quill Award for Dark Genre Novel of the Year along with being shortlisted for Crime Writer's Association Ian Fleming Steel Dagger Award. You should look into other books from the author, such as Gone Girl and Sharp Objects.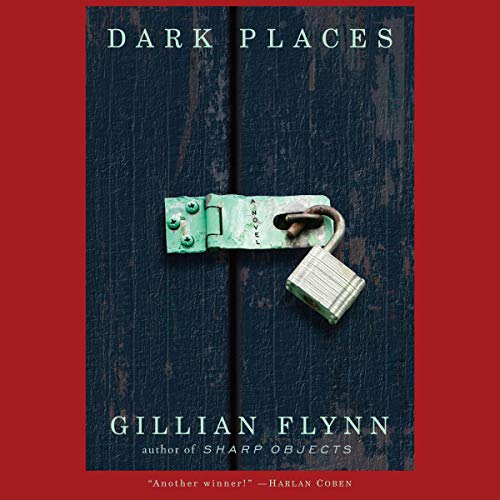 The novel features the protagonist Libby Day who is the sole survivor of a massacre in Kansas. Twenty-four years have passed since that event, where she overheard the murder of her two sisters and mother as a part of a satanic ritual. Libby survived after escaping from the window, causing her to lose several missing fingers and toes. She even testified against her brother Ben, later in court. The novel switches between the present day and the day of a massacre. Libby believes her brother who is now in jail to be an accomplice in the tragedy. The flashbacks are from the viewpoint of the mother and the brother. It paints the picture of poverty, abandonment, and marital abuse as the mother tried to raise the children alone on a farm before the events of the massacre. It also depicts how Ben fell into the wrong crowd.
Since this book is from various viewpoints, it uses four narrators to get the job done, namely Rebecca Lowman, Cassandra Campbell, Robertson Dean, and Mark Deakins. You will find the narration to be satisfying in many aspects, although you might have a criticism about the range of the lead female narrator. All in all, it is a fantastic audiobook like other works from Flynn and deserves to be given a spin.
Full Audiobook