Dead Moon is a science fiction book written by Peter Clines. It is the third book in the Threshold universe. While taking place in the same place as the previous two novels, it is hardly related to them in any significant way. It is an Audible number-one bestseller about a thrilling tale of the creature above and the deadly threat below. Peter is a New York Times bestselling author whose books are widely read. You should also check out the book titled 14. Besides that, you can check out Terminus.
Ray Porter does what he can to save this book as the narrator. Even a brilliant voice actor can be defeated if the novel itself is quality. There's not much he could do to salvage it.
It is the year 2243 and the Moon belongs to the dead. It became the largest graveyard in the solar system. It made perfect sense as a solution to the overcrowding and environmental problems that plagued mankind for centuries.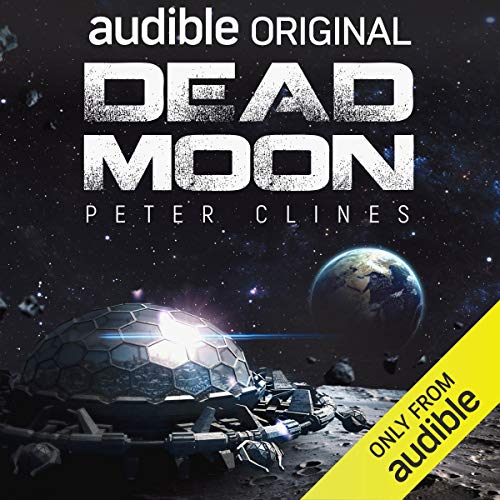 It also was the perfect place for Cali Washington to run away from her past. However, a mysterious meteor crashes into one of the Moon's cemeteries. Cali and the Caretakers find themselves surrounded by an enemy force much stronger than them. It also outnumbers them one to a thousand. It is an enemy that isn't hindered by lack of air, sustenance, or warmth. The crazy thing is that they are already dead. Everyone on the moon may be joining the dead if Cali and her group don't get their act together.
This book just doesn't compare with the first two, and it's not even close. It lacks the two most important things that a person expects in Clines' book, which are character interaction and unexpected twists. The concept of zombies in this novel is plain bad and lazy.
Full Audiobook