Death's End is a hard science fiction novel serving as the third installment of The Three-Body Problem series. It is written by Liu Cixin and translated by Ken Liu. This novel went on to be a finalist for the 2017 Hugo Award for Best Novel and won the 2017 Locus Award for Best Science Fiction Novel. Liu is a prominent writer of science fiction who has won the Galaxy Award nine times. You have to give the first novel a try, which won the Hugo Award, titled The Three Body Problem. Also, make sure to check out the second novel, The Dark Forest.
The performance by P. J. Ochlan is simply flawless. This is a great novel and it deserved nothing less than Ochlan. He has done justice to this book.
This book is set half a century after the Doomsday Battle. The balance between the Dark Force Deterrence and Trisolaran invaders keeps them at bay. Earth enjoys prosperity exactly because of the Trisolaran knowledge. It seems that the two cultures will be able to exist peacefully as equals without the risk of mutually assured destruction. However, peace has also made humans lazy and unaware.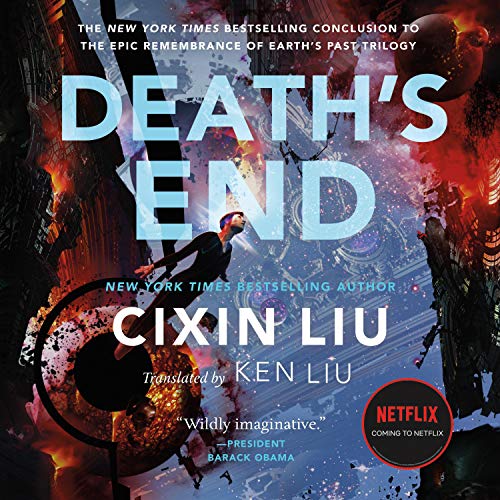 Cheng Xin wakes up from hibernation in this new age. She is an aerospace engineer for the 21st century. She brings the necessary knowledge to the program. She may upset the balance between the two worlds. Her mere presence could have a dire circumstance for the future of the civilization.
The scale of this book is quite vast and one needs a decent understanding of scientific principles and physics to comprehend the book fully. If you do end up understanding the novel, you realize how poetic and epic this universe is.
Full Audiobook