Dust to Dust is a genre-fiction novel. It is the second chapter of the Kovac and Liska novel series. The book is written by Tami Hoag. She is known for writing romance and thriller novels. Secrets to the Grave is a very good novel by the author and you will have a good time with its story and characters. Apart from that, Deeper than the Dead is another worthy novel from the writer.
The audio narration of Dust to Dust is done by David Colacci. He has very limited vocal tones and on top of that, his voice sounded nasal as well. Overall, it was a poor performance.
It was never a case of murder at all. That could be said as per the powers that be. However, Sam Kovac, a veteran homicide detective, and his partner Nikki Liska had different views. They both started to dig together at the two clear and sharp edges apparently in the case of the death of a young cop.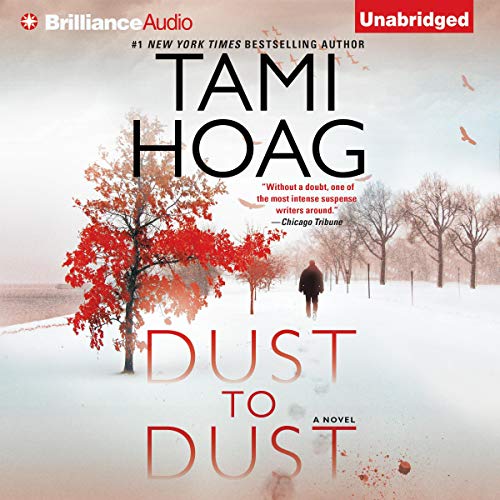 They found one motive after the other along with a few suspects too. That suspicious cloud was not limited only to the elite of the city, but it was actually over the entire police department. There was someone who wanted the case to be closed, and that too quickly and forever. But, even after having their lives and careers on the line Liska and Kovac wouldn't give up at all. But, then they found a link with a murder case that was a couple of months old, and that changed the entire scenario of the ongoing case.
The book tells a multi-layered story. There were issues with the performance of David, which usually is not the case in many other books that he has narrated so far.
Full Audiobook