The first year of Harry Potter at the school of Witchcraft and Wizardry was really great because it was in Harry Potter and the Sorcerer's Stone, Book 1 where Harry made friends. Harry never made real friends in his life before so the school provided a great opportunity for him. Also, he finally came to know who he really was as he started learning magic under the finest headmaster of Hogwarts.
Now Harry seems to be preparing for the second year at the school when a house elf shows up in his bedroom and warns him not to visit the school this year. The elf teases him and upsets the family as well after which they lock Harry up in his room. Harry is rescued by his friend Ron in his flying car and they fly towards the school instead of taking the train on this occasion. The moment Harry lands in the school for the second year, he starts hearing voices which is not a good omen according to his friends.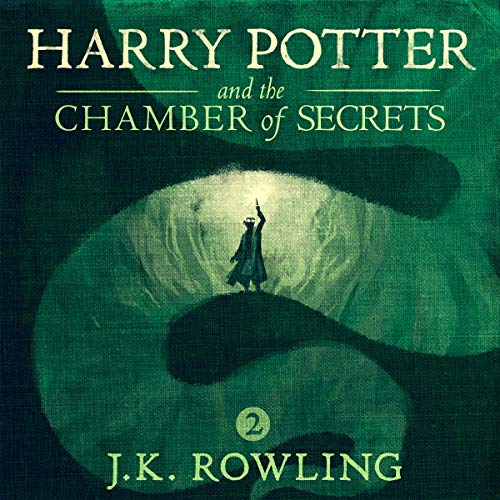 Moreover, on one occasion Harry surprises everyone when he starts talking to a snake. Later students start to show up in a frozen state and the headmaster thinks that someone has opened the chamber of secrets. Jim Dale kept the concentration on Harry's character while narrating this second chapter because the whole story was depending on his moves.
Harry finally reaches the chamber of secrets and confronts the dark lord once again. J.K. Rowling has not changed Harry's character very much in this second part but one can expect a change in Harry Potter and the Prisoner of Azkaban, Book 3. Harry is growing up and he is preparing himself for the final confrontation with the dark lord.
Full Audiobook