This story is written by Jonathan Maberry who is an American writer. Jonathan Maberry is a suspense author, comic book writer, content creator, Anthology editor, playwright, magazine feature writer, and writing lecturer. He is on the list of top ten writers who wrote horror novels. He has published more than forty-five books, Kagen the Damned is one of them. Moreover Aliens vs. Predators: Ultimate Prey is another wonderful title from the writer that deserves your attention. These suggested novels promise to involve you.
Ray Porter is the narrator of this story. His energetic and clear voice makes it easy to understand the novel. It will take you into the depth of the story.
Ink is the story of the people who are lonely but have memories of their lone ones. The story revolves around the character Patty Cakes whose daughter has died. She loves her daughter and misses her a lot. In the memory of her loving daughter, she decides to design a tattoo of her daughter's face on the back of her hand. So she designs the tattoo. But these tattoos begin dim with time. She was worried because her memories are losing.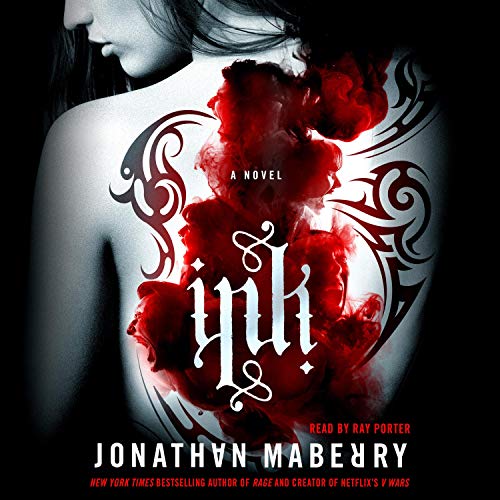 Another character in this story is Monk Addison who is a private investigator. He covered his skin with the tattooed faces. These tattooed faces of murder victims. He is a bloodsucker who hunts murderers for those who killed people. But now the tattoos have begun to fade. This made him worried.
Patty Cakes and Monk Addison both have the same issue, they do not forget or erase the memories of their loved ones. So this story is heart-touching. The author did a great job.
Full Audiobook