Leviathan Wakes is the introductory novel of The Expanse series. It is a science fiction novel written by James S. A. Corey, the pen name of duo Daniel Abraham and Ty Franck. The novel was well received and got nominated for the 2012 Hugo Award for Best Novel and the Locus Award for Best Science Fiction. Among the duo, Daniel is a decorated author whose books have gone to be nominated for the most prestigious of awards and have reached the top of bestsellers lists. You should check out Caliban's War. Besides that, you can read the 3rd book of the series, titled Abaddon's Gate.
Jefferson Mays is the narrator of this extensively long book, yet, he commands our attention throughout with his charming voice and masterful performance.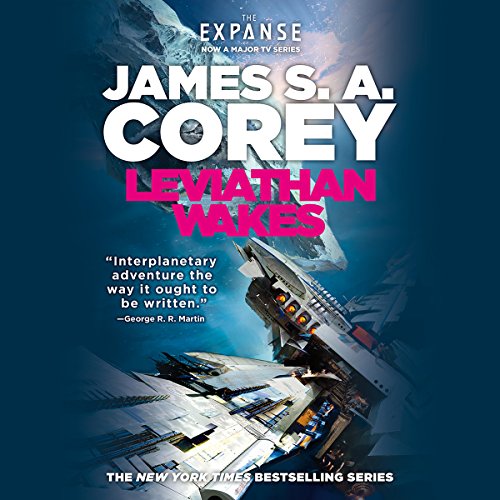 It is set in the future in which humanity has colonized the Solar System. Earth is governed by the United Nations and the Martian Congressional Republic, both of which act as competing superpowers. However, they maintain a fragile military alliance so that they can exert control over the rest of the Solar System. They exert dual hegemony over the people of the Asteroid belt, aka the Belters. Their bodies tend to be thin because of the low-gravity environment of their home. They provide the blue-collar work that makes up the essential natural resources of the system. They are a marginalized group compared to the rest of the people. There is another force at work, known as the Outer Planets Alliance, which has been branded as a terrorist organization by the Inners.
This is a book with a magnificent story set in an epic universe. It is a complex book though and tackles many subjects hidden beneath the layer of words.
Full Audiobook