Lightning is a horror fiction novel by Dean Koontz. He is an American writer known for mostly writing suspense thrillers. However, you will find most of his novels incorporating in them the elements like fantasy, mystery, horror, science fiction, and satire. Nameless: Season One and Nameless: Season Two are among his best works.
The audio narration of this book is done by Cristopher Lane. The narrator was just so amazing and flawless with his performance. You will enjoy this one while developing an effortless connection with the characters, which all came through the voice of Christopher Lane.
Right in the center of a raging blizzard, there was lightning that struck right on the night when Laura Shane came into this world. A suspicious stranger with blonde hair showed up right in time for saving her life.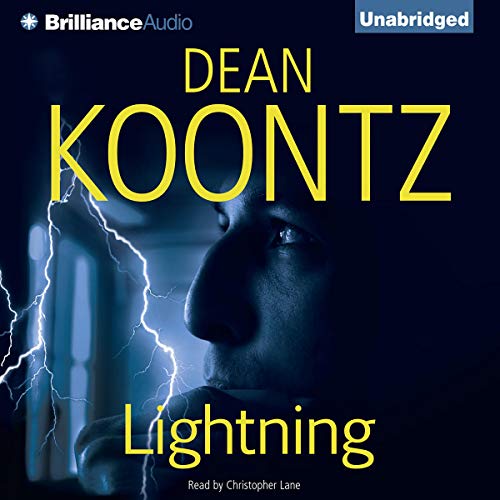 After many years, another storm came and Laura Shane once again will be saved from dying. There is someone who is watching right over her. Is he some guardian angel? Is he some devil in disguise? Or, is he the master of some haunting destiny which is all beyond space and time? Do check out this novel to find answers to all of these questions. You will find this novel to be quite satisfying and fast-paced.
It is a novel that passed the 5-star test of almost all its fans and critics. It is a signature Dean Koontz novel. It has several storylines going separately which all converge towards the end. You will find the good people good in this one and the bad people evenly bad. The narration by Christopher Lane was amazing.
Full Audiobook