Long Road to Mercy
Atlee Pine faced something terrible as a young child and even after a span of three decades, she hasn't forgotten anything. She lost her sister, thirty years ago when a killer picked her sister Mercy instead of her.
It was just a mere chance that Atlee was not picked and now she has devoted her life to helping such people and making the bad guys pay for their wrong deeds. David Baldacci, the man who made a great name and got huge fame from
Memory Man
gets another master blaster in the form of this story.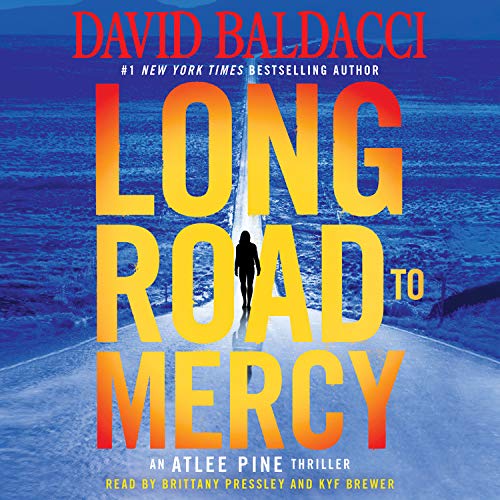 Atlee is called to the Grand Canyon where a mule has been killed and the one who was traveling on it is nowhere to be found. Atlee feels strange and she quickly starts the investigation. After a while, she is able to find horrible truths about the case and she thinks that something big is going on in the area.
She is not surprised when she is taken off the case and is asked not to interfere in the case if she wants to keep her job. Brittany Pressley and Kyf Brewer have done it together just as the two narrators performed in
Long Shadows
. Atlee does not leave the case rather she takes the clues and starts an investigation on her own. At this stage, she thinks that the secrets are big enough to bring havoc to the entire state or perhaps the whole country. She must get to the criminal behind the thing or it would be too late for everyone. The department is not helping her this time so she is on her own to deal with the thing.
Full Audiobook