Lost Contact is the first chapter in The Bridge Sequence novel series. The book is written by Nathan Hystad. He is the bestselling author. Apart from Lost Contact, The Event is another bestseller from Nathan. He is known for writing alien invasion stories along with the alien colonization, first contact, and all such stuff. Do check out his Baldwin's Legacy Boxed Set as well which contains six novels.
The audio narration of the Lost Contact novel is done by Ray Porter. He is a superb, talented, and experienced narrator. He accumulated all of his experience and gave an outstanding performance in this audio novel. Rex Walker wanted to be just like his father always. He was an adventurous and daring man who traveled all around the globe in the chase of mysterious relics. Then Rex reached the same age as his father at the time when he vanished without a trace.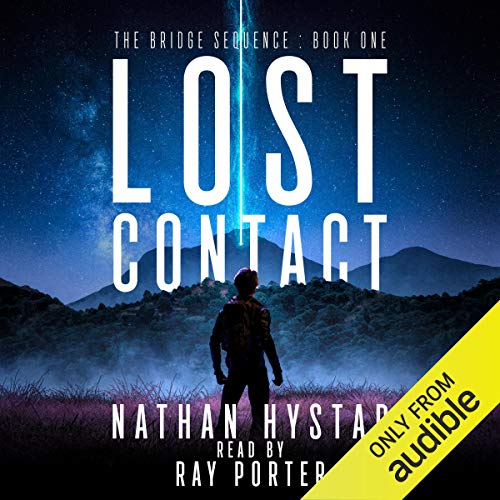 Rex taught anthropology at a Coston college. During that time, he tried his best to bury his past life. But then he came across a hidden clue that he couldn't overlook or ignore at all. With all the big help from Marcus, his sidekick and an ex-student turned into protégé, he joined hands with a billionaire who was obsessed with aliens. They started searching for the fabled Bridge together. When an unidentified object was seen just near Pluto then speculation started to surge. Some speculated that it was the homecoming of a very distant alien race. This cult was unwavering in all of its efforts to just usher our world into a completely new era.
The premise of the book is very interesting but somehow it couldn't execute that well. There will still be some good and interesting parts of this story. Moreover, the narration was spot on as well.
Full Audiobook