Lucifer's Hammer is a post-apocalyptic science fiction written by Larry Niven and Jerry Pournelle. It was nominated for the Hugo Award in the Best Novel category in 1978. Larry Niven has an extensive resume as the multiple times' winner of Hugo and Nebula Awards. His best-known work is Ringworld for which he received Hugo, Nebula, Locus, and Ditmar awards. Jerry Pournelle was an American polymath and one of the first bloggers on the internet. You can check out The Mote in God's Eye which he co-authored alongside Larry.
It's important to note that there are many characters in this book so Marc Vietor had a tall task ahead of himself to narrate this book. He has done a solid job for the most part, as his male character's voice is excellent. A bit problematic is his approach to female characters, whose representation is subpar at best.
Tim Hamner has just discovered a new comet dubbed Hamner Brown alongside Harvey Randall. Tim is a wealthy soap company heir and amateur astronomer while Harvey is a documentary producer. Harvey convinces Hamner to sponsor a TV documentary on the subject.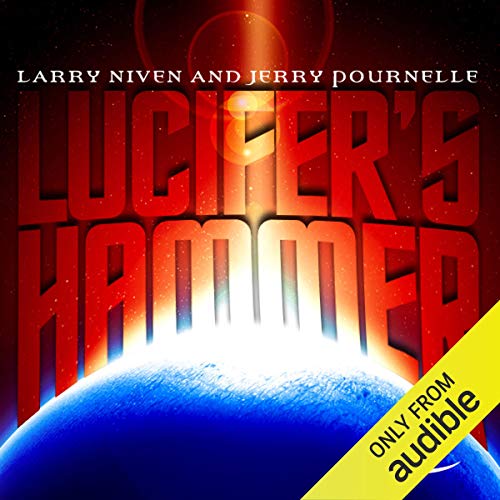 The comet is expected to pass close to the Earth. Political lobbying by Senator Arthur gets a joint Apollo-Soyuz mission to study it. The scientific community assures that the comet won't strike Earth. However, pieces of its nucleus impact across the Western Hemisphere. Thus, it causes tsunamis, sets off volcanoes, and destroys coastal cities around the world while killing billions and initiating problematic climate change issues.
This is a book created by joining two halves. The first half focuses on the rogue asteroid. That part is rather dull and uninteresting. It becomes interesting in the second half when the comet finally touches down.
Full Audiobook