Monster Hunter International is presented for the first time in the series in the voice of Oliver Wyman. Owen was just an average man with nothing important to do in his life. One day he threw his boss from the fourteenth floor and his life changed. When he woke up after the incident, Owen started seeing things which he thought only existed in the stories and movies.
The monsters, myths and legends were all true and Owen was able to see the real picture of a parallel world that existed side by side with the human world. Larry Correia makes the main character an integral part of the MHI and he is given the task to fight an ancient evil that has returned to the human world.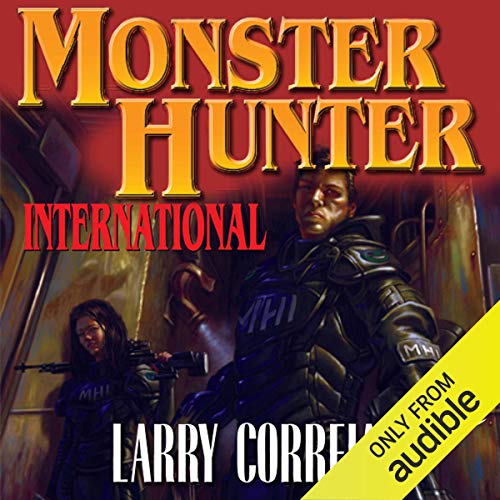 The thing is not easy at all because the evil seems to be unstoppable and Owen is new to the thing. The evil is known as the Cursed One and no one for centuries has dared to stop him. Now Owen stands in the way but first of all, he has to deal with the stinky minions that stand in the way.
Monster Hunter Memoirs: Sinners and Monster Hunter Nemesis are the next episodes of this series which is launched from this part. Don't take a break when you are going well with this series because Oliver Wyman has a lot to narrate that would be poured into your ears very quickly. Owen is allowed to make new friends in this fantasy world but he does not trust a lot of characters as all of them look suspicious. He has to find a few characters whom he could trust otherwise fighting the battle alone might not be possible.
Full Audiobook