Neverwhere is an urban thriller penned by Neil Gaiman. He is a Hugo, Nebula, and Bram Stoker award-winning author along with the holder of Newbery and Carnegie medals. Read other titles from the English author including but not limited to The Ocean at the End of the Lane and The Sandman.
Neil Gaiman has himself taken the responsibility of narration for this book. He has put forward an amazing performance as you will find him to be not only a great writer but also a narrator to rival the best. By narrating this book himself, you will get to know how he feels about each character of his book.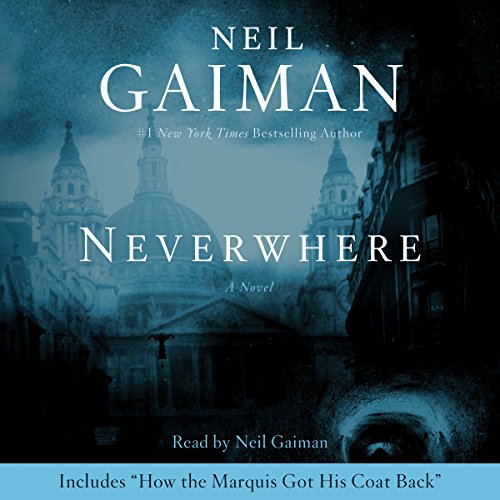 Neverwhere follows the character of Richard Mayhew and the trials and tribulations he faces in London while trying to live a normal life. All of this changes when one day, while walking with his fiancée to have dinner with her influential boss; he stops to help a bloodied and weakened girl as she appears before him. Certain events unfold that cause him to be invisible. Then, he discovers under the streets of London a place most people could never even dream of. It is London Below, a city of saints, monsters, murderers, angels, knights, and pale girls in black velvet. This is the place for the people who have fallen through the cracks. His little act of kindness has caused him to stumble to this place and now he must face his strange destiny in this place beneath his native city.
This is a wonderful book where your nightmares and dreams all collide and come together. This book is sure to become your favorite in the category of urban fantasy and is surely worth a try.
Full Audiobook