James S. A. Corey is the pen name of two authors – Daniel Abraham and Ty Franck who have co-authored Persepolis Rising. It is a science fiction book set in The Expanse universe. It is preceded by Babylon's Ashes. Thus, that makes it seventh in the series. Daniel is a critically acclaimed author who has been nominated for numerous big-time awards. His books have appeared countless times in publications and anthologies. Abaddon's Gate won the Locus Award for Best Science Fiction Novel in 2014 which was written by the same duo.
Jefferson Mays has delivered a solid performance with this narration. He keeps a good pace throughout. We can easily follow along with him.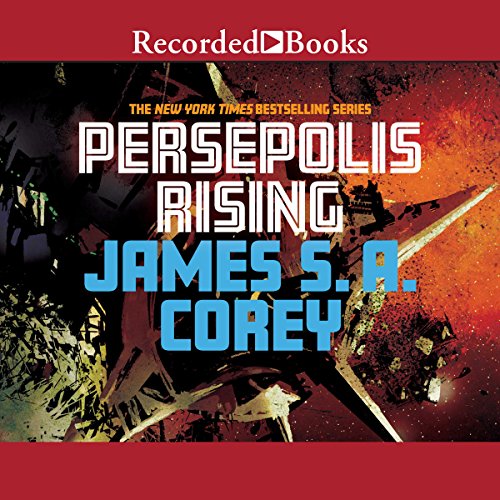 The plot is set twenty years after the events of Babylon's Ashes. Earth seems to be getting back on track after the attack that crippled it In Nemesis Games. The crew of the aging ship Rocinante is still working for the Transport Union, which has control of the 1300 worlds the Ring station and gates lead to.
No one seems to have heard from Admiral Duarte along with his rogue fleet. It has been thirty years since they divided themselves and maintained a distance from the Martian Congressional Republic Navy. Until now, they had spent time in the Laconia system, trying to build an advanced warfare fleet utilizing the leftover technology from the creators of the protomolecule. They return to take over Medina Station by launching an attack on the Sol system.
This story feels like it lacks something. There wasn't a great climax that we have come to expect from this series. It didn't keep us on the edge of our seats. However, there are certainly positive things about it. The characters for one are amazing and charismatic.
Full Audiobook