Poirot Investigates is a book from A Hercule Poirot Collection. This crime fiction mystery title is written by Agatha Christie. She was a renowned English author with expertise in writing detective novels. She wrote 66 of those in her career along with 14 excellent collections of short stories as well. Three Blind Mice and Other Stories is the best collection from the author that you can have. On top of that, And Then There Were None is another brilliant title from Agatha Christie.
The audio narration of Poirot Investigates is done by David Suchet. He was quite convincing with both his British and French accents which came with a strong emotional performance as well.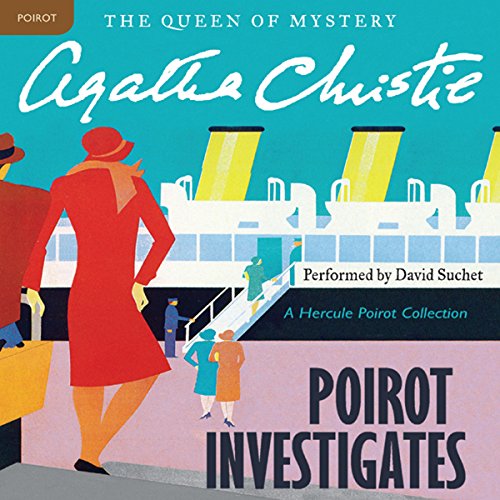 The story started first with the intriguing mystery of the diamond and the film star. It was then followed by suicide, which was a murder. Then, it was another mystery of a weirdly cheap flat. Then there was a case of a suspicious death that happened in a locked room with a gun. On top of that, there is also a story of a million-dollar robbery. You will be thoroughly amazed at the surprising case of the curse of the tomb of the pharaoh and as well a jewel robbery case by the sea. An even more unbelievable case was the abduction of a prime minister. In short, this collection of stories has everything that you could think about having in a great collection of crime thrillers.
Hercule Poirot did well with his deductive powers to crack all the cases mentioned above which were surprisingly linked with one another somehow. You cannot afford to miss out on this exciting title for sure.
Full Audiobook