Predator One is the seventh book in the Joe Ledger series, a thriller, horror fiction, suspense, and adventure fiction novel written by Jonathan Maberry. Check out the following book Kill Switch. You can also read the preceding novel Patient Zero.
Ray Porter is a great narrator for this book and the series. He has delivered an incredible performance here. He was great as the main character. He also conveyed the importance of the story to us.
On the opening day of the baseball season, a model-kit airplane flies down and buzzes the mound. A decorated veteran pilot is about to throw out the ball. The toy plane seems to be a replica of the one flown by the pilot. Thinking it's a prank, everyone laughs. Until it explodes and kills dozens, no one's laughing then.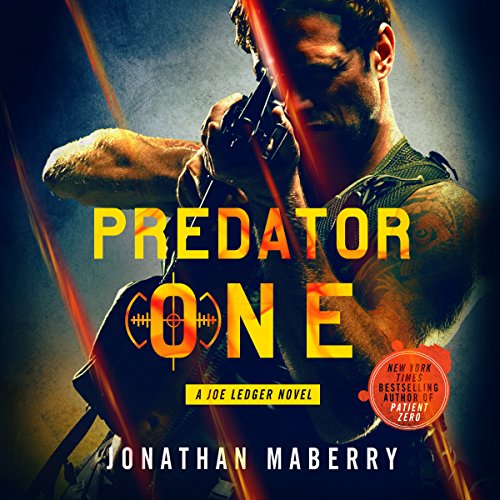 A swarm of killer drones descends on the people seconds later. Each one is carrying a powerful bomb. Artificial intelligence systems go out of control all over the country. The machines we depend on turn against us.
The Department of Military Sciences and Joe Ledger go on the hunt for whoever is controlling the machines. They begin a desperate search for the secret technology and the mastermind behind it all. Before they can close in, the enemy infects Air Force One with a virus. Now, with the president trapped, they are nearly all out of options.
As the series goes on, we see Maberry becoming inclined to include heavy politics in his books that take away from the fun of the series. Nonetheless, it can still be referred to as one of the great books of the series. If you can look past the political agenda, you can thoroughly enjoy it.
Full Audiobook