Swan Song is a fiction horror book. It is written by Robert R. McCammon. He is an American novelist and the one considered as a highly influential name from the late '70s to the early '90s in horror literature. He had three NYT bestsellers with more than 5 million copies sold worldwide. The Wolf's Hour novel from McCammon promises a lot and so does his Usher's Passing title.
Tom Stechschulte is the narrator of this audiobook. It was a masterful performance in giving every character a distinct personality.
The government was up against an unprecedented malicious enemy. The government had no other option but to give a respond to a nuclear attack. America is gone forever and every citizen from America including the president goes homeless in the NYC streets. They were determined to fight for their survival.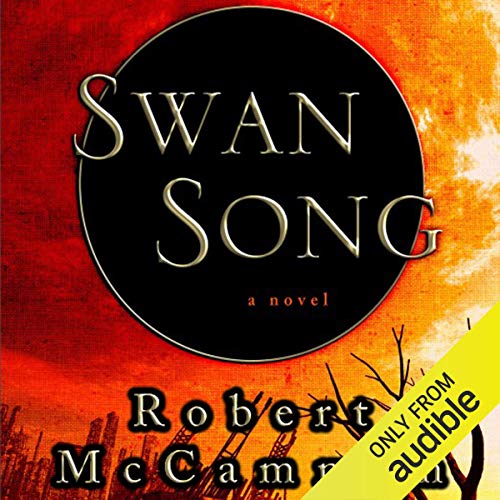 In a wasteland dominated with fear and rage, populated with marauding armies and atrocious creatures, the last survivors on Earth are fighting between good and evil. Their response now will determine the fate of humanity. There were all sorts of people in this situation and Swan was the one who stood out. That young girl had some special powers who will make a difference. She traveled to a town in Missouri where recovery and healing could begin with the considerable powers of Swan. She went there along with Josh, who was a pro wrestler
Swan Song is a long, dark, and gripping novel. It has a few fast-paced action scenes with the quite good overall pacing of the story. The author did well in giving an ideal balance between fantasy and realism.
Full Audiobook