The All-Girl Filling Station's Last Reunion is a genre fiction novel. It is written and narrated by Fannie Flagg. She is an actress, comedian, and writer. In literary writing, she gave some good novels such as
The Wonder Boy of Whistle Shop
. Another quality title from her is
Fried Green Tomatoes at the Whistle Stop Café
.
Fannie Flagg as a narrator of this novel did a decent job. You might take some time to adapt to her voice and once you are there then it will be a very enjoyable experience.
Mrs. Sookie from Alabama just got married to her youngest daughter. She was expecting a relaxing time ahead and probably was looking to travel around with her hubby, Earle. The only thing left for her to be content was Lenore Simmons, her mother. Her mother might be some really good fun for the others but for her daughter, her presence was too overbearing. Then one day out of nowhere, Mrs. Sookie found a secret about the past life of her mother. It knocked her down for a loop and all of a sudden started to question each and everything that she thought she knew about herself. It included her family and her future.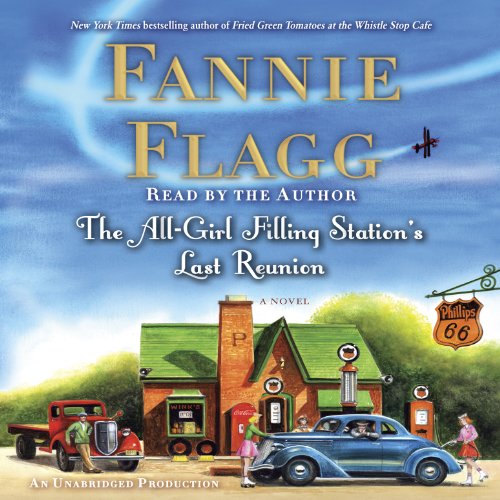 Then, Sookie started the long journey to find all the answers which took her to California and also back in time.
The book is great fun which will make you laugh spontaneously in several situations and even comments. It will make you feel good. Fannie Flagg as the writer and narrator of this book did a highly satisfying job. Therefore, do not miss out on this one as the entertainment is guaranteed.
Full Audiobook