Carl Webber likes going along as a team and his working with Treasure Hernandez proves this notion. Together they invented the first part of the series which became a mega hit and the book was very quickly on the best-selling list. The second part of the series takes the audience back into the world of the Duncans which is complex to the core.
The Duncans have a big business related to cars and most people think that this is the only business that has brought fame and fortune to the family but that is not the case at all. The family is actually controlling the criminal world of the town as well and the entire drug traffic is under their thumb for two generations now.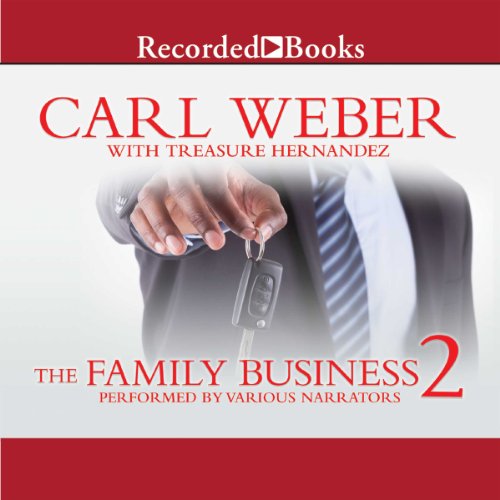 Orlando Duncan is the emerging CEO of this entire family business which means that he is the one whose decision will matter eventually in every bargain. After
The Family Business
we know what the family is actually capable of during the night and the day. Orlando wants to invest in a new product that can bring more fortune to the family and they will surely become billionaires within no time.
It is a good decision according to him but one of the family members does not want to take this gigantic step. It is Orlando's mother who is against the decision and she has made two groups in the family that can suddenly start a civil war and end the family from within. Lisa Smith has narrated the character of the mother while other characters are narrated by people like Diane Like, Lisa Smith, and Ezra Knight. These quarrels and issues will continue till
Family Business 6
so try to get used to this family drama which will exist in every episode.
Full Audiobook