The Girl with All the Gifts is a thriller, suspense, science fiction, and dystopian fiction novel written by M. R. Carey. It deals with a future where humanity has been wiped out by a fungal disease. Carey has also contributed to comic books besides his books. You can check out The Book of Koli written by him. Furthermore, The Trials of Koli is an amazing sequel to the previously mentioned book.
Owing to the performance of Finty Williams as the narrator supported by excellent writing, this audiobook won the Audie Award for Best Paranormal. Williams has to be one of the best voice actors out there, owing to her perfect intonation, tone, and accents. She hits the nail write on the head for every character, scene, and situation.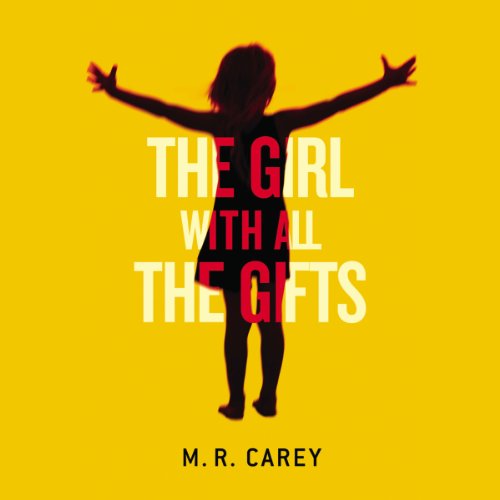 Humanity was attacked by a variant of a South American native fungus twenty years ago. It led to the Breakdown – the collapse of human civilization as he knew it before. The infected lose their mental fortitude and feed on the flesh of humans. They are referred to as hungries. It spreads through blood and saliva but can also be airborne through spores created by the fungus. Humans live in heavily guarded areas such as Beacon, in England. They roam in packs of hostile scavenging junkers.
Then the novel introduces the character of Melanie who is called a girl with special gifts. Dr. Caldwell refers to her as "our little genius". She waits every day to be collected for class. She will put the stake of humanity on trial through her love, kindness, and compassion.
Carey introduces us to characters we genuinely care about. It is a pleasant and poignant book that moves us. The ending is also unexpected and shocking on many levels.
Full Audiobook