The Island is the ninth chapter of Dewey Andreas novel series. It is a genre fiction novel which is written by Ben Coes. He is the bestselling author of espionage and political thriller novels. Power Down and Trap the Devil are a couple of the most significant novels from the author, apart from The Island.
The audio narration of The Island is done by Ari Fliakos. The book is superbly narrated and you will not have any sort of complaint there.
After 9/11, America was just about to face the deadliest ever attack once again. It was Iran that was planning a grand revenge for many years. They had three major goals in their find. The first one was to bring the USA to its knees, the second was to kill the US President and the third was to neutralize Dewey Andreas. He was the most successful secretive agent of the CIA.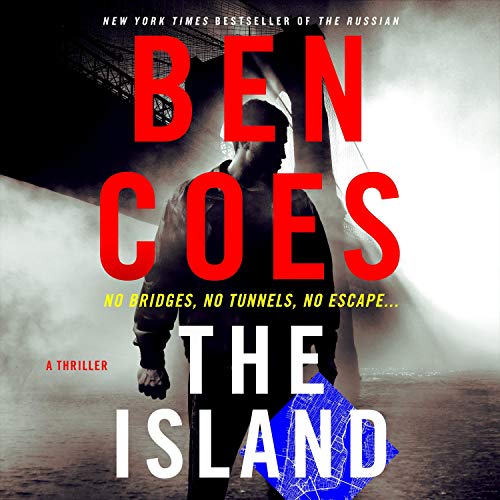 The first attack against Dewey was mild and it failed. But, it was a big worry for the head of the CIA. So, he deployed Dewey off the grid and out of the town.  The CIA analysts worked quite fast to decipher the communication on the networks of the terrorists. Muhammad el-Shakib was the head of the intelligence agency and military of Iran. He initiated a very bold strike. The embedded terrorists blew up the tunnels and bridges in New York when the president of the USA came to address the USA. But, this was just the start. A much deadlier attack was expected soon.
The Island novel is worth the wait. Make sure you skip the publisher's summary of the book if you don't want to know anything about the plot of this book in advance, which obviously would be a spoiler.
Full Audiobook