The Lying Life of Adults is a fictional novel. It is originally written in Italian by Elena Ferrante and translated into English by Ann Goldstein. Elena is an Italian novelist and her books originally written in Italian have been translated into many global languages. Her Neapolitan Novels are considered to be her most loved work. Further, she did a great job with the writing of her Those Who Leave and Those Who Stay novel. Another good title of the author to mention here is The Days of Abandonment.
Marisa Tomei narrated this audiobook. The performance was disappointing and a big turn-off. She overacted way too much for the characters and that made it an awful listening experience.
Their pretty face of Giovanna was changing. It was becoming ugly. At least that is what her father thought. He said that Giovanna was looking more like her Aunt Vittoria with every passing day. But, could this all be true? Was she changing that drastically? Was she turning into her Aunt Vittoria who was a woman that she hardly knew but her mother and father scorn? There is surely a mirror around somewhere in which she could easily see herself as she truly was.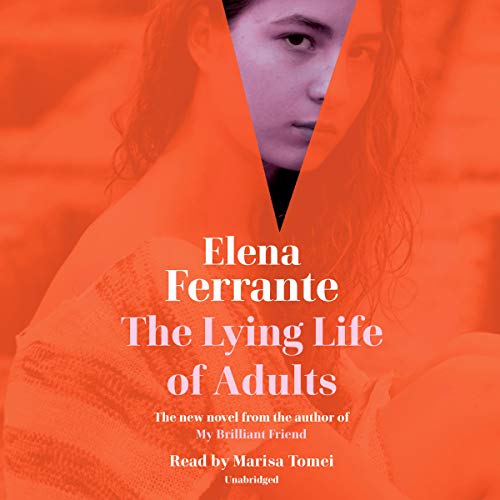 Giovanna was looking for her reflection in a couple of kindred cities that detest and fear one another – A Naples of the heights which assumed a weird mask of refinement and also a Naples of the depths which was a place full of vulgarity. She moved amid in search of the truth but neither of the city appeared to have the answers or the escape.
The Lying Life of Adults was the most anticipated story of 2020. It was without a doubt a fantastic tale and it will soon turn into a Netflix original series. But the audio narration was not good.
Full Audiobook