The Ocean at the End of the Lane is written by English author Neil Gaiman, winner of Hugo, Bram Stoker, and Nebula award along with Carnegie and Newbery medals. This particular book of his was voted Book of the Year in the British National Book Awards. It is based on elements of dark fantasy, magical realism, and surrealism. This book tackles themes of self-identity search and childhood-adult disconnect. Try other books from the author such as Neverwhere and Stardust.
Gaiman is also the narrator of this book. He is probably the only one qualified to narrate this book as it sometimes appears to semi-autobiography. Ultimately, he has done a phenomenal job in this narration, as you will surely find yourself pleased with the audiobook.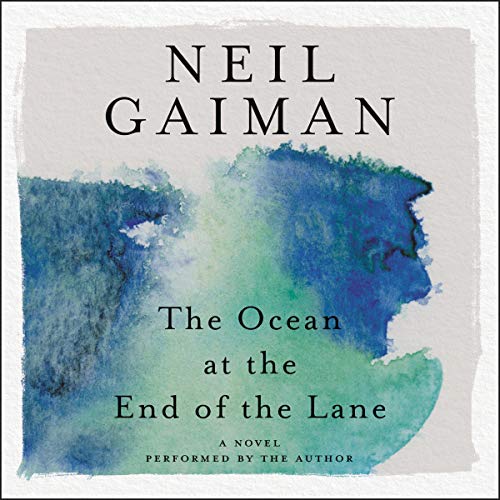 It follows a man who is returning to his hometown for a funeral and is remembering events that unfolded forty years prior. This middle-aged man returns to his childhood home which is no longer there, but he walks towards the farm at the end of the road. Here he met Lettie Hempstock when he was seven years old. As he sits by a pond behind the old farmhouse, the past comes rushing back to him. Forty years earlier, the suicide of a man in a stolen car near the end of this road had lit a fuse and caused the events to shape up as they have in the present day. Darkness and evil were unleashed which was stranger to the young boy. Lettie – wise and magical beyond her age had vowed to protect this boy. See how the events unfold in this groundbreaking revelation that shows us the power of stories, which shelter us from the darkness within and beyond.
Full Audiobook