The Paris Architect is a genre fiction novel. It is written by Charles Belfoure. He is an American author, historian, and architect. He is the writer of multiple historical books and other fictional stuff. The Fallen Architect is one of the best books by the author so far. Other than that, Houses of Thieves is one more beautiful book from the author that you should not miss out on.
The narration of The Paris Architect novel is done by Mark Bramhall. It was a perfect narration and you will enjoy every bit of the performance.
Lucien Bernard just like the many other gentiles of Paris under Nazi occupation has very little to no empathy for the Jews. Therefore, when a rich industrialist offered him a good chunk of money to set up secret hiding spots for Jews then he was in two minds. He was not sure if he should risk his life for some cause in which he does not believe. Ultimately, he was not able to reject the offer and started designing od the concealed places in a very expert manner. Those secretive places were everywhere such as inside a drainpipe, being a painting, and even within a column. But, one of his secretive places failed horribly and he took that thing personally.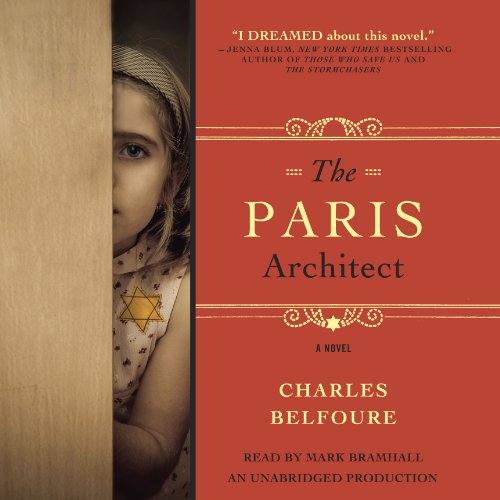 Many books came earlier about the city of Paris during Occupation. But, there is no book which could beat this, The Paris Architect. If you have an interest in architecture then this one is a must-listen for you. You will love all the different descriptions that are given about the spruced up apartments and all of their decorative details.
Full Audiobook