The Secret Life of Bees is the debut novel of Sue Monk Kidd. It is historical fiction, bildungsroman, and domestic fiction novel, and features a coming-of-age story about betrayal and loss. We get to know about Lily Owens, whose life has been shaped by the memory of the murder of her mother.
This book was a New York Times bestseller and was met with critical acclaim. It won the Book Sense Book of the Year Award in the category of Paperback. It was also nominated for the Orange Broadband Prize for Fiction. Sue is also renowned for her other hit novel The Invention of Wings. You can also check out The Book of Longings.
This audiobook is great because of the narration of Jenna Lamia. She seems to have the perfect voice for this story. She conveyed all the emotions to the audience without any difference from the author's original intentions.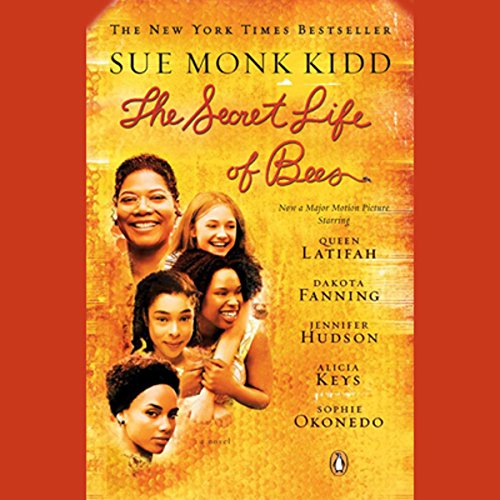 Lily's stand-in mother Rosaleen insulted three of the town's most vicious racists and it created a lot of trouble for them. They decided to escape to Tiburon. This is the town that holds the secret to Lily's mother's past. Once they are there, they are taken in by a trio of black beekeeping sisters. They introduce Lily to the world of honey and bees and the Black Madonna who oversees the household.
This novel starts slow as the quiet tale of a young girl but turns into a stimulating and massive story about race, prejudice, and discovering love in unexpected places. It is a remarkable story about female power. We get to know about the transformative power of love, a love that permeates the boundaries of time and space.
Full Audiobook