The Sentinel
When Jack Reacher is by your side then it means that you are safe anywhere in the world. It does not matter whom you are dealing with because Reacher is going to deal with the matter single hand. He is not with the army or agency of any kind but he is so much skilled that he can deal with any enemy anywhere in the world.
Pleasant Ville is the name of the town but the place does not bring any pleasant memories for anyone. Soon Jack sees Rusty Rutherford who is running from a group of people. The man seems to be totally outnumbered so Jack Reacher decides to step into the thing.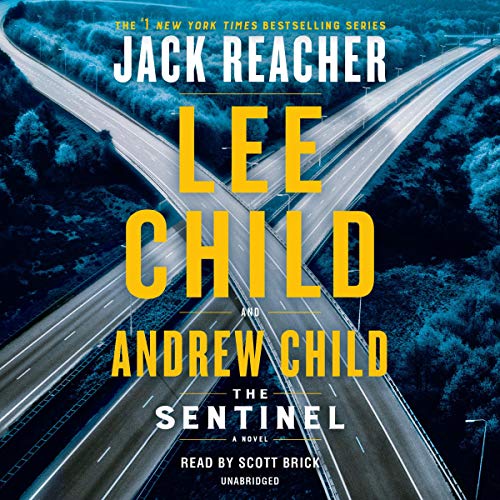 He saves the man who is actually an IT specialist who is fired from the job quite recently. The man got fired when a cyber-attack hacked the data of the company in which the man was working. This is not the only problem and Jack senses that there is more to the story than the things which are present on the surface. Rusty Rutherford is actually hiding something big and he does not want the information to get leaked at any rate.
Usually, people run away from danger but when Jack Reacher senses danger he runs towards it, we have witnessed these tactics in The Affair and The Secret so nature is not changed here as well. Lee Child and Andrew Child have polished another gem of a story together in the form of this episode of the series. You are going to love the progress as Jack takes on the team of computer experts this time once again narrated by Scott Brick.
Full Audiobook