Tower Lord is fantasy fiction and high fantasy novel written by Anthony Ryan as the second installment in the Raven's Shadow series. You should check out Ryan's other work, specifically The Black Song. However, if you've not read the first book in the series, Blood Song is the novel for you.
Steven Brand is the narrator of this audiobook. He has a raspy voice and an English accent. He makes the perfect Vaelin. Ultimately, he is more of a storyteller than an actor, and that is a good thing. Ultimately, it is a fascinating narration because of the tone which goes well with the novel.
Vaelin Al Sorna is referred to as the Hope Killer. He is a warrior of the Sixth Order called Darkblade. Vaelin knows that the war was forged from a lie. King Janus had a vision of a Greater United Realm but it got drowned in the blood of men that fought to materialize it. Vaelin is the greatest warrior of his day and has witnessed the greatest defeat to his nation. This has made him sick at heart. He comes home and has no desire to kill anyone else.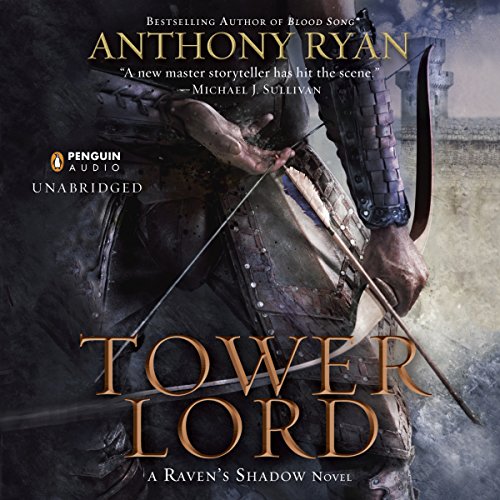 However, those people who are gifted with his skills are not meant to live a simple, meaningless life. Many did survive in King Janus' war, even though many died. Many do not doubt who the next leader should be. Vaelin ultimately is faced with a situation where he has to reluctantly draw his sword to preserve the will of his nation
If you enjoyed the first book, you will probably love this one too. It is well written, characters are properly developed and the story has a wide but understandable scope.
Full Audiobook