Unsheltered is a genre fiction novel. It is written and performed by Barbara Kingsolver. She is an author, poet, and prominent essayist as well. She began her writing career as a freelancer author and then she started writing her novels. She gave us some outstanding novels where one of the better ones is The Poisonwood Bible. Apart from this, The Bean Trees novel by Barbara Kingsolver is also worth mentioning.
The narration of this chapter is done by Barbara Kingsolver herself. It was an awful narration. Kingsolver as a narrator has a whiney and grating voice which didn't please the audience at all. Kingsolver should have gone for some professional voice artist to go for this one, while she should have been confined to writing only.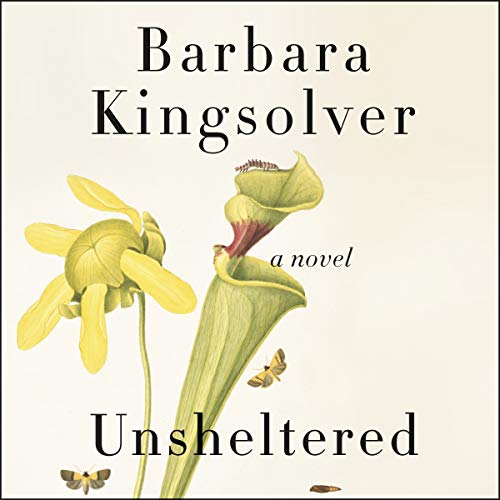 Willa is the one who has always taken pride in herself for being the personification of responsibility for her entire family. This was the main reason that she used to be so unnerving for arriving at her middle age but having nothing at all to shoe for all her hard work. The magazine for which she uses to work has folded itself and the college where her husband had a job has been closed recently. The house that she has was home for her ailing father-in-law and a couple of her children. Tig was her free spirited and stubborn daughter. Then he had another adult son named Zeke who returned home with an unplanned child.
Willa was quite desperate in her life and started to investigate all of the histories of her home.
This can be seen as an excellent historical fiction and then a beautiful modern day book at the same time. A lot of things you will be able to relate to in this chapter. Kingsolver has done a tremendous job as the writer of this novel. However, she failed to create any impression with her vocal performance in this one.
Full Audiobook