Jonathan Maberry, Gregory Frost, Nancy Holder, and John Everson begin the story about Vampires Wars. Each of the authors has played his role quite nicely by producing fabulous tales. An old bacteria starts spreading in the world and it is changing the humans into something else. The beginning of the story is in Antarctica where the bacteria was actually created by a scientist. The man was only experimenting for the betterment of humanity as he was trying to create a stronger DNA that would show immunity against different diseases.
Instead of creating a cure, he gave birth to bigger trouble than any human could handle. The stories about the supernatural creatures start becoming true because the vampires and werewolves can be seen on the surface of the earth now. The humans are decreasing in number and sooner or later they have to confront their enemies because hiding for a long time will only spoil their chances of getting back their domination.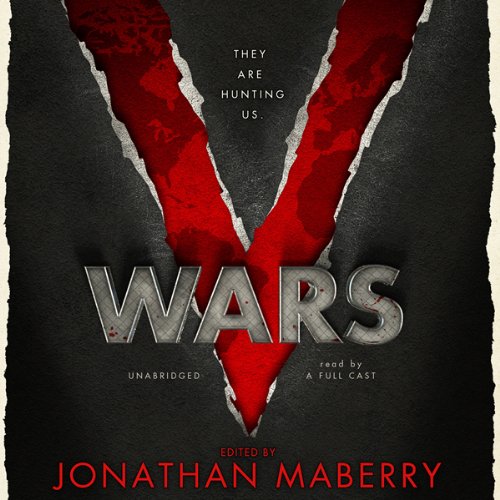 Cassandra Campbell, Arte Johnson, Stefan Rudnicki, and Wil Wheaton have worked together for the narration of this first part of the series about vampires and werewolves. This is only the beginning so one cannot expect to see bigger wars as the vampires are evolving and the human race is trying to understand where they have gone wrong.
Secret Agendas and Kagen the Damned are great stories for fiction lovers. Such stories can be enjoyed when you don't allow other things to damage your focus during the continuation of the masterpiece. A break of any sort will not allow you to delve deep into the story once again so the experience would be destroyed.
Full Audiobook