"You" is an erotic and lewd thriller that will have you on the edge of your seat as you navigate through this psychological maze of a book. It has been penned by Caroline Kepnes. She has done an amazing job of capturing the wild imagination of the reader. You would also love to indulge in other books authored by her, such as Hidden Bodies and Providence.
This audiobook is narrated by Santino Fontana. His voice has been positively received by the audience. He has provided such a dark, complex, and intriguing voice that you find yourself rooting for such a morally corrupt character. Overall, the narration is one of the best points about this audiobook.
Caroline Kepnes takes us into the mind of Joe Goldberg; a stalker who finds himself smitten by this mysterious yet beautiful writer. Joe's obsession with Guinevere Beck will take this story down roads with unimaginable twists and turns. This story of mystical passion, love, sex, desires, and death will stay imprinted in your memory long after you've finished the book.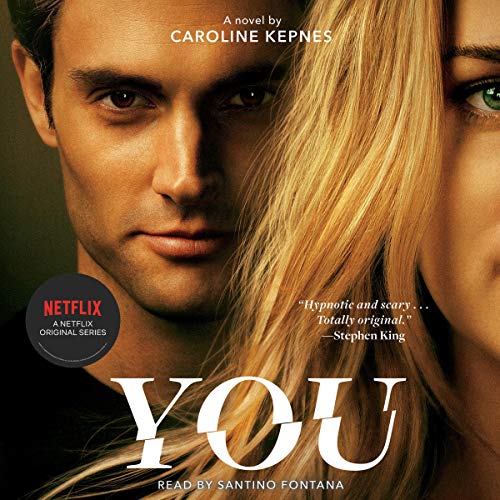 It was the day when Guinevere entered into the bookstore of Joe that all this started. He had never seen such a woman before. He was instantly infatuated to a degree of perversion. She had everything that he had ever dreamed of; smart, sexy, sharp, and drop-dead gorgeous.  Joe is overcome by his inner desires to have her in his life and he plans to stop at no cost. As he deliberately but surely slides into her life, something is amiss. It doesn't seem to be headed in the right direction. Nonetheless, Beck is also similarly attracted to him as he seems tailor-made for her.  Inevitably, they fall into a rocky affair, which will have dire consequences in their lives ahead.
Full Audiobook