It Can't Happen Here is a Literature, Fiction novel. It is written by Sinclair Lewis. He has come up with an amazing storyline. It is about Americans where it is and where it will be in the future. The writer has done some more serious work that you will love to read like Babbitt. He has written another book also Free Air. Do check it out.
The narration of this book is done by Grover Gardner. He did a good job and it is enjoyed by the audience.
It was published in 1935. The cautionary tale about how fascism takes over America. It tells us a story of a dictator how he gained power just like Hitler. The people in America were unaware with rising of Hitler. The fragility of democracy is being explained in this novel. You will witness how the writer explains fascism will be faced by America. The newspaper editor Doremus Jessup knows that many of the people he knows to support a presidential candidate.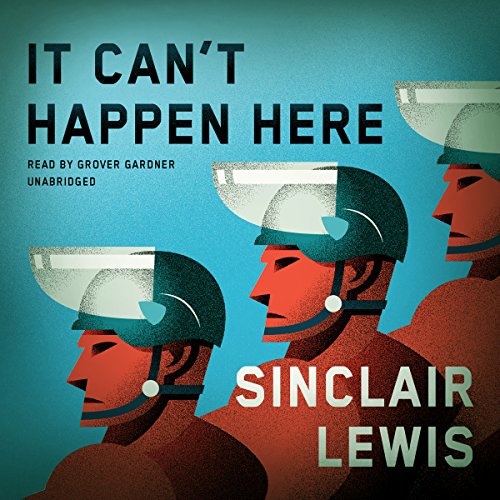 His name is Berzelius Windrip. After knowing this it was quite shocking for him. The charismatic politician with supreme power Berzelius offers the nation. He offered to save them from some of the major issues that they were facing. He makes them sure that he'll save them from sex, crime, and a liberal press. He defeated his opponent and wins the election.
The whole situation became dangerous for Jessup. The complete control was now with Windrip. The charge was taken forcibly by him on Congress and the Supreme Court. After the charge, his paramilitary storm troopers helped him in creating the US a completely totalitarian state.
 The novel tells the tale of how democracy was destroyed and taken over by fascism. People who are concerned about America where its today and where it may go must read it.
Full Audiobook